How to Submit
The Revise & Resub contest is open to completed, unpublished manuscripts ONLY. Your manuscript should be polished and beta-reader tested before submission.
Once you have your manuscript and query letter ready to go, you'll come here and click the link to our Submittable page.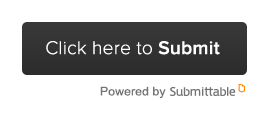 The link will become active on April 7 at 12:00pm EST and remain open until 11:59pm on April 9.
Then…
Step 1: Browse the participating editor bios and select your top THREE choices and ONE alternate.
Step 2: Fill in the blanks with your personal info and query letter. Make sure your query includes:
Title
Word count
Age category
Genre
Author bio
Step 3: Answer the following questions in the provided space:
Why do you write?
On a scale of 1-10, how much tough love do you like in your revision feedback? (10 = Bring it on!)
Pro or Anti Oxford comma?
Step 4: Attach the first five double-spaced pages of your manuscript. Approximately 1500 words.
Step 5: Have a synopsis and additional pages ready in case an editor requests more!
Step 6: SUBMIT!
Eligibility Requirements:
Your submission materials are your own original work
The manuscript you are submitting has never been published before
You are not represented by a literary agent
*Please note: If you are selected for Revise & Resub, your query and first five pages will be showcased on our website at the end of the contest. We want to be able to share your hard work with the world! Revised submissions will be showcased for three months and then removed from the site. After June 19th, or upon securing agent representation or a publishing contract, an author may request their submission be taken out of the showcase.
We often get questions about what appropriate word counts for category and genre are. Although there isn't universal agreement around this issue in the publishing industry, this post provides some good guidelines.
For extra help on putting together an awesome pitch, check out the sample query below.
Sample Query
Seventeen-year-old Livia would do anything to prevent her corrupt brother from becoming king, even if it means marrying into the family responsible for killing her first love, Emery.
Livia may hate Prince Caden for his role in Emery's death, but she's willing to marry him for the political advantage he provides. However, once they are married Livia realizes Caden has his own political entanglements. Caden's family has enemies who are willing to kill, and once Livia joins the family, she too becomes a target. As Caden helps her survive the attempts on her life, Livia finds herself reluctantly falling for him.
When Livia stumbles onto the murder of Caden's brother, she realizes that Emery is both alive and hell-bent on revenge. He has a plan to destroy Caden and everyone in his family. Livia becomes torn between her gratitude that Emery lives and her fear that Caden is his next target. Caught in the midst of a court as deadly as it is elegant, Livia is left with no choice but to outsmart Emery to save her new kingdom and the husband she's only just begun to fall for.
UNTIL DEATH is a YA non-magic fantasy that will appeal to fans of Jennifer Nielsen's False Prince trilogy and Marie Rutkoski's The Winner's Curse. The story also features a romance similar to Pride and Prejudice. But with more murder. The full manuscript is complete at 60,000 words.
I earned my B.A. in 2001 from The Evergreen State College with emphases in English literature, political science, and psychology, three fields from which I regularly draw in my writing. As a member of Willamette Writers, I have attended their annual conference for the last three years, where I moderated the panel on Women in Fantasy in 2016. I also have a growing online platform on Twitter and my website.
Thank you for your time and consideration.