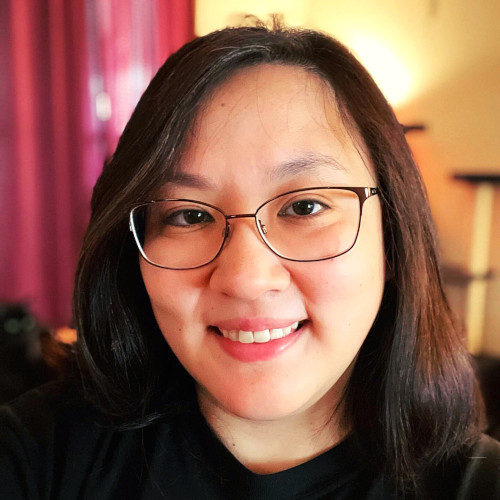 Website:
http://www.bethanyhensel.com/
Twitter:
@bethanyhensel13
Instagram:
Bethany Hensel
2022 Annual Contest Editor ✓
2021 Annual Contest Editor ✓
2020 Annual Contest Editor ✓
Mini-Event Editor ✓
Bio
Bethany Hensel is an author and editor, animal lover and optimist. With over ten years of experience, whose clients include both indie and trad published bestselling authors, she truly believes that no manuscript ever gets better unless it gets challenged, and she loves nothing more than asking big questions and digging deeper. After thousands of pages read and edited, and with an eye toward big picture issues such as character motivation, world building, magic/eco/political systems, plot, pacing, structure and voice, she is ready help you find those answers.
Pronouns: She/Her
MSWL
Any genres except horror, western and epic fantasy
To break it down further:
Things I love:
A good animal sidekick
A fun external plot mixed with really great internal conflict and heart.
Forced proximity
Found family
Drama llamas, you know the type. Looking at you, Loki
Settings so rich and amazing it's like a character
Fun unique jobs
Anything food related ie main character owns a pizza place or bakery. Bonus points if they're vegan!
If a story can comp a River Phoenix movie or character...do you even have to ask at this point?
Athletes like dancers, cheerleaders, gymnasts, figure skaters, etc.
Slow burn romance
Things I don't want to read:
Animal abuse
Animals dying/death
Torture
Rape
Incest
Graphic violence
Q&A
How can a manuscript's first five pages make you sit up and take notice?
Great voice and a really nice sense of time and place. If this were a movie, for example, I need that camera to be perfectly focused. Too zoomed in and I'm confused. Too zoomed out and I'm not engaged. So it's definitely a balancing act but when writers can nail that? Combined with a wonderful voice? I'm hooked!
What can writers expect from working with you during #RevPit, including communication?
I'm a pretty optimistic, happy person. I'm high energy and I love problem solving. So writers can expect lots of communication from me and lots of cheerleading. But they should also expect me to ask hard questions, encourage them to dig deeper into the manuscript, and push them to really flex their creative muscle.
The edit I provide for the contest will contain both inline edits plus an edit letter. Each will be comprehensive and go over the big pillars of story ie plot logic and pacing, character arcs and chemistry, readability and story flow, goal, motivation and conflict, and world building/magic systems.
However, I am not here to rewrite your book or impose my own authorial voice. I would never do that to you and your wonderful uniqueness. Michaelangelo once said, "I saw the angel in the marble and carved until I set him free" and yeah, I like that. You're the artist, your story is the marble and angel. I just want to help hand you the chisel and tools.
What do you expect from writers during the #RevPit revision process, including communication?
I want to work with a nice, genuine, sincere person who loves stories and understands their magic. I don't need a reply to emails ASAP but a prompt response is always appreciated. Most importantly, I expect a can-do attitude, a writer who is not just ready to work but excited to work. That they're just as eager to free that angel in the marble as I am.
What hobbies do you have outside of writing and editing?
Well, by now I think EVERYONE knows my love of River Phoenix and yes, I still do have an Etsy shop that sells things inspired by him. Oh my god, I should be ashamed but I'm not. I also love reading and I love my movies and binge shows. I rewatched Mandalorian (Grogu!!) and I'm also giving Reacher a try. It's...okay. The last movie I saw was The Eyes of Tammy Faye (oooh boy) and the last book I read was The Baby-sitters Club: Kristy's Great Idea because somehow, I never actually read the very first book in that series. I love it.