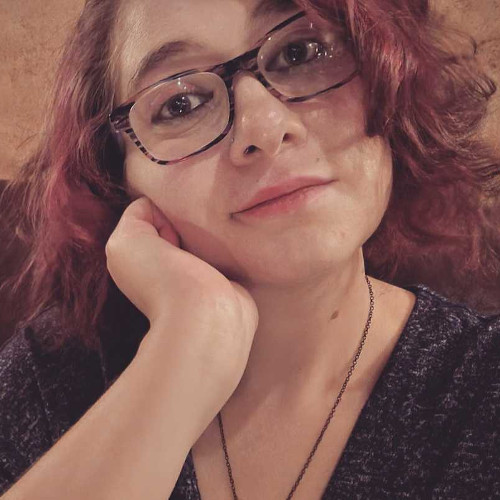 Website:
https://www.meg-edits.com/
Twitter:
@Megan_Manzano
Instagram:
Written Megan
2022 Annual Contest Editor ✓
2020 Annual Contest Editor ✓
Mini-Event Editor ✓
Bio
Megan fell in love with reading and writing from a young age. She grew up to receive a BA in English with a minor in philosophy; eager to stay as close to books as possible. With several years of publishing experience under her belt, she currently works dual roles as a marketing manager for Trade books and a Literary Agent at D4EO. She has previously mentored for the Pitch Wars class of 2018 and the RevPit 2020 contest. When she's not editing, she's either hiking, snuggling her dog, or crying over a good book.
Pronouns: She/They
MSWL
I am looking for middle grade and young adult in this year's contest! I love atmospheric writing and worldbuilding, voice that leaps off the page, and stories that dive deep into interpersonal relationships.
For Both MG and YA, I'm looking for stories in the following genres:
Contemporary: Darker contemporary with complex family dynamics or odd jobs or shadows lurking in a forest. I'd also love to see fluffy contemporary stories about friendships, developing first crushes, beginning to question/learn about your identity and quieter plots - ie stories with more personal and character driven stakes. Anything that explores what it means to grow up is a favorite of mine.
Thrillers: I'd love a mystery set in a small town, a survival thriller, a story driven by an unreliable narrator, a group of misfits working together to solve a case, or a thriller blended with speculative elements.
Romance: Best friends to lovers, slow burn, and stories that make me feel good while reading and have happy endings. If you have a queer rom-com, please send it immediately! Romances that are in the backdrop of a speculative world are more than welcome too.
Fantasy: Give me light fantasy, magical realism, and everyday society with a spark of magic. I am NOT looking for high fantasy at this time. I'm looking for only secondary world fantasy, contemporary fantasy, or stories with a hint of something else.
Some of my Favorite Things:
Queer Rep
Dark Academia
Polyamory
Teens who don't go to college
Sex positive stories
Gray Morality/Anti-Heroes
Slow burn relationships
Angst
Mental health rep
Soft/Geeky Characters
Strong friendships/sibling relationships
Things I'm Not Looking For:
Stories containing vivid descriptions of demon possession, exorcisms, or hauntings. Gore, creepy elements, and atmosphere are fine.
Werewolves
Superheroes
Animal protagonists
Books where sports are the main focus
Q&A
How can a manuscript's first five pages make you sit up and take notice?
Character voice is huge for me in the opening pages because it begins to paint the picture of who I'm going to follow for the rest of the story. I like seeing the initial traces of who this person is and their motivations before the inciting incident comes into play. Having a good understanding of character leads to a better understanding of other things in the story: plot, agency, etc.
What can writers expect from working with you during #RevPit, including communication?
Writers can expect an in-depth analysis of their manuscript and characters in a way that is meant to teach them further craft without disregarding that we are a team. I never want feedback to feel one sided and I want writers to come away from this experience feeling as if their input and questions mattered from our first email all the way to the showcase. I'm an extremely communicative person that is both consistent with feedback/answers and overall response time.
What do you expect from writers during the #RevPit revision process, including communication?
What I'm expecting from writers during the revision process is the ability to keep an open mind while being ready to get to work. I never want revisions to feel one sided so I love writers who seek to discuss, understand, and grow with each new draft of a manuscript.
What hobbies do you have outside of writing and editing?
I'm a huge gamer once again after not playing during the entirety of college. Outside of that, I enjoy hiking and traveling to new places.