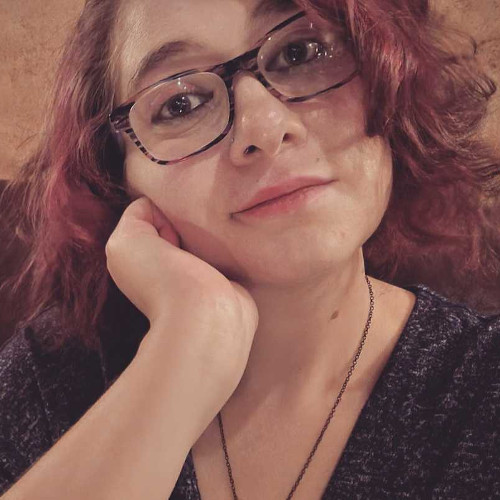 Website:
https://www.meg-edits.com/
Twitter:
@Megan_Manzano
2020 Annual Contest Editor ✓
Mini-Event Editor ✓
Bio
Megan fell in love with reading and writing from a young age. She grew up to receive a BA in English with a minor in philosophy; eager to stay as close to books as possible. She has and continues to wear many hats in the publishing world: freelance editor, writer, a marketer for Trade books and now an Agent at D4EO Literary Agency. In her spare time, she's either traveling, hiking, snuggling her dog, or binge-watching television shows.
MSWL
For this year's contest, I will be accepting middle grade and young adult stories. I'm super interested in stories that have diversity in terms of characters, setting, and culture, gray morality, soft/geeky characters, queer representation, slow burn relationships, angst, and strong friendships/sibling relationships.
The genres I am most eager to read are:
Science Fiction – For both MG & YA
Dystopian / Apocalyptic
Space Operas
Futuristic Societies
Steam Punk / Cyber Punk
Virtual Reality
Contemporary – For both MG & YA
Dark Contemporary
Contemporary Fantasy
Romance
Character driven stories or stories with quieter stakes
Fantasy – I WILL ONLY ACCEPT FANTASY FOR MG
Retellings
Magical Realism
Speculative Fiction
What I Won't Accept
Stories with graphic animal abuse or centered around animal abuse
Graphic novels, chapter books, or picture books
Stories involving exorcisms, hauntings, possessions, and similar paranormal elements.)
Historical Fiction
Nonfiction
Q&A
How can a manuscript's first five pages make you sit up and take notice?
I'm a huge sucker for voice. If I can feel a character come alive within the opening, then I'm usually 100% eager to read more.
What can writers expect from working with you during #RevPit, including communication?
I'd consider myself a cheerleader for the stories I love. I want to push writers so they can get the words on the page as close as possible to what's in their heads. I'm a very open and communicative person so I encourage questions, ideas, and new routes you think will help your work as we go forth. Any feedback I provide will not be given without explanation and if there's ever a question about my feedback, I'd want to have a discussion about it so we're on the same page.
What do you expect from writers during the #RevPit revision process, including communication?
I want writers to be open and honest with me about their work as well as any concerns they have about revisions. Getting into RevPit means working on a schedule so any writer I work with should be able to handle deadlines and be ready to dive into their story, pick it apart, and piece it back together.
What hobbies do you have outside of writing and editing?
I enjoy hiking and thankfully there are tons of beautiful trails not too far from where I live. It's a great way to disconnect for a few hours while also taking in some scenic sights and tiring out my dog.
What is your favorite book to reread, and why?
My favorite book will always be The Perks of Being a Wallflower by Stephen Chbosky. I read it at a very difficult time in my life as a teenager and it was brilliant at pointing out everything I felt while also saying it was okay to not be okay. Whenever I'm feeling low, I'll bust out that book, even if it's just to skim a few sections from it.