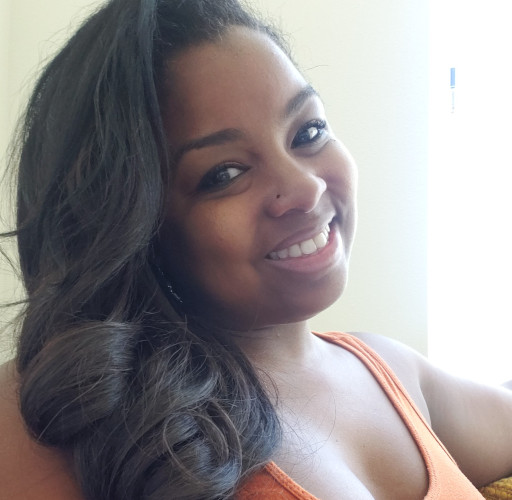 Website:
http://www.felicelaverne.com
Twitter:
@bookgurufelice
Instagram:
The Felice Laverne
2021 Annual Contest Editor ✓
Mini-Event Editor ✓
Bio
If ever there was a person who lives and breathes the publishing industry, it's Felice. She is a book editor, ghostwriter, author coach, sensitivity reader, author and literary agent. She holds a bachelor's degree in English, concentration Creative Writing, from Georgia State University and a master's degree in Publishing from Kingston University in London, England. There, she specialized in Diversity, Equality and Inclusion in Publishing, which comes in handy when she's working on diversity-centric projects and book ideas. She also partners with select publishing houses, including Sounds True, to host Diversity & Inclusion-centric sessions to support the editing, marketing and publicity of their BIPOC authors.
As a book editor, she's worked with equal part fiction and nonfiction authors across the gamut of genres. She loves diving in and getting her hands dirty with a manuscript, and she's known for being deeply involved in helping her authors reach their highest potential by offering ""mini MFA programs"" through her author coaching. She's worked with phenomenal books such as Zerlina Maxwell's The End of White Politics (Hachette), Paola Ramos' Finding Latinx: In Search of the Voices Redefining Latino Identity (Vintage) Alexandra Overy's These Feathered Flames (Inkyard Press) and Monica Byrne's The Actual Star (Harper Voyager) among so many others. From getting your manuscript ready for self-publishing or agents to partnering with you and your publisher to turn in the manuscript you've always envisioned, Felice is experienced in manuscript editing for all facets of the book industry.
Pronouns: She/Her
MSWL
For fiction, Felice focuses on contemporary literary, upmarket, commercial fiction and select fantasy novels. Fiction that explores the subtleties and complexities of language, while still being firmly rooted in modern or futuristic living - whether character or plot-driven. She is looking for select non-fiction with a unique viewpoint by authors with a well-developed media platform, particularly in the areas of foodie culture/cookbooks, incisive commentary on marginalized cultures and pop culture essay collections. Bottom line: Felice is looking for art on a page and fresh perspectives, writing that says "NO!" to clichés and formulaic tropes, and you can wow her with writing that offers an energetic voice and a deep sense of place.
WISH LIST:
Felice has a soft spot for brainy novels set on college campuses à la The Secret History by Donna Tartt, The Dreamers by Karen Thompson Walker and Loner by Teddy Wayne; clever 'whodunits' set on estates like The 7 ½ Deaths of Evelyn Hardcastle by Stuart Turton and the 2019 film Knives Out; highbrow fiction written around characters of color such as The Emperor of Ocean Park by Stephen L. Carter and A Little Life by Hanya Yanagihara; contemporary Southern Gothic fiction such as Catherine Lacey's Pew; novels featuring multicultural Millennials in high-powered workplace situations; and witty and satirical upmarket women's fiction that reveals a nasty side to a major industry (i.e. fashion, film, etc.) as in The Devil Wears Prada by Lauren Weisberger. She is intrigued by novels that can introduce readers to a new world, make us think differently about one we already know, or tap into the cultural climate. Felice is interested in finding and uplifting writers from marginalized communities - particularly writers of color. A book that offers sharp social commentary interwoven brilliantly throughout the narrative will keep her up all night reading.
Q&A
How can a manuscript's first five pages make you sit up and take notice?
A resonating first sentence is the key to my editorial heart. Combine that with an immediate sense of urgency in the writing that pulls me in, and I'm sold on the first five pages.
What can writers expect from working with you during #RevPit, including communication?
As an editor, I want to ensure that I'm editing to amplify my writers' voices (not changing their voices), and I push my authors to be the very best writers that they can be. With me, you don't just get a pen-to-paper edit; you get overall feedback on how to make your manuscript stand out to industry professionals and on the shelves as well. My communication style is easygoing; I answer emails quickly and tend to prefer a more casual than formal email communication style with my clients.
What do you expect from writers during the #RevPit revision process, including communication?
Give your manuscript your very best effort! The manuscript you've always envisioned is already inside of you. Our partnership will help to bring out! Feel free to reach out to me via email, and be yourself! :)
What hobbies do you have outside of writing and editing?
Reading, of course! But also I love traveling to new locales, getting dressed up to go out on the town (when that's possible again!), shopping and hanging out with my wonderful friends. This year, I also hope to learn to sew and make fresh pasta from scratch!
What was your favorite show to binge watch in the last year?
My surprising favorite show is The Challenge on MTV! But I also love Top Chef, Big Brother, Shameless and anything similar to Big Little Lies :).