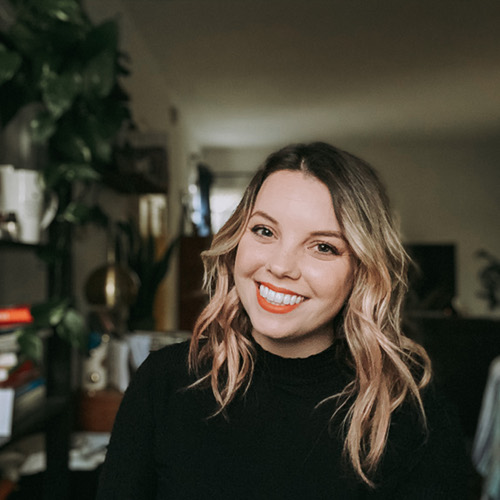 Website:
http://www.katiemccoach.com
Facebook:
Writing with Coach McCoach
Twitter:
@katiemccoach
Instagram:
KM Editorial
2020 Annual Contest Editor ✓
2019 Annual Contest Editor ✓
Mini-Event Editor ✓
Bio
KATIE McCOACH is a developmental editor and book coach. She's been helping authors grow their best stories since 2012. Many of her authors have gone on to land literary agents and publishing deals, and several have won awards. Her editing specialties are sci-fi/fantasy, dystopian, contemporary, and romance for YA and adult audiences.
She is a founding editor of Revise & Resub (RevPit), a contest for emerging writers. She judges multiple writing contests, is a Reedsy Prompts judge, and also mentored teen girls in creative writing through WriteGirl, a local organization. She also runs an online Facebook writing community.
She drinks too much coffee, over-cuddles her allergy-inducing cats, is obsessed with almost every show on The CW, and colors a new drawing every day. With a coffee shop on every corner in Los Angeles, you'll never find Katie without caffeine.
MSWL
If you are familiar with my usual MSWL from past RevPit years, it's time to throw your preconceived notions out the window! I'm looking for a whole new world of stories this year.
Typically, I've been known to focus on romance and women's fiction for YA and Adult audiences, but this year my requests have changed. I still want characters with hella-strong goals and motivation and high stakes, but I want it in the form of something imaginative, strange, exciting, adventurous, diverse, possibly near-future, and potentially high-concept. Also, the main biggie: YA only.
YA ONLY. (I'll also accept stories that might be considered New Adult).
I'm interested in YA/NA in these genres:
Fantasy (especially Urban/contemporary fantasy)
Paranormal
Dystopian
Sci-fi
Suspense/Thriller
Adventure
Despite not including romance as a wishlist genre, I am still open to romantic subplots—I especially enjoy enemies-to-lovers, witty-banter, and love triangles.
I'm VERY open to contemporary settings as long as they include one of the elements above. If it makes sense for your story, I want to see your characters in high school and dealing with real life problems. I want to see coming of age in the midst of chaos. I'm open to all settings EXCEPT historical ones (well, anything before 1920's). If the book has flashbacks, time travel, or some scenes that take place in the past, that is fine.
With that being said, I am open to retellings, new worlds, new rules & society (does not need to have modern technology), and books that include royalty.
DO NOT SEND:
Middle grade or adult
Historical fiction or historical fantasy (unless it fits within the guidelines above)
If Game of Thrones or LOTR could be a comp for your book
Anything with dragons, demons, or angels
Anything over 120k words
Q&A
How can a manuscript's first five pages make you sit up and take notice?
I want to reach the cut off of the first five pages and wish there was more. It's not only about a hook for me, but being invested in the character—do I care if they reach their goal?
If I don't know the character's goal, if I don't have a hint of why they care about their goal, and if it seems like nothing is at stake for them, then I'll be moving on. Don't let me move on!
What can writers expect from working with you during #RevPit, including communication?
You can expect to work with an editor who is passionate about taking you and your story through the growth process to bring your vision to fruition. I'm going to put you to work. I'm going to make you dig deep. It's not going to be easy, but I will do everything I can to make sure you have all the tools and encouragement you need in order to do the hard work.
Once it's announced we are working together, I'd like to have a phone or Zoom call. To be honest, I might want to have quite a few phone/Zoom calls throughout the process. We'll chat about the book, your goals, your struggles, and what you can expect in working together. I am your person. I am committed to your book (and your career as a writer). You will not be alone in this process; I'm all in on you.
Also, I hope you like exclamation points! I will use them in every email.
What do you expect from writers during the #RevPit revision process, including communication?
Clear communication, respect, and open-dialogue about ideas, struggles, confusion, and excitement. We are both going to put in a lot of time and effort into this manuscript, and I don't take it lightly. I hope you won't either. I will work with your vision and help you take it there, but I do not expect you to agree with every suggestion I make. I do expect that we can have discussions about suggestions or questions, and work together to do what the story is requiring of you.
What hobbies do you have outside of writing and editing?
I love to listen to podcasts and audio-books while I color, cross-stitch, or complete 1,000-piece puzzles on my iPad (my cats would destroy the real thing). I discovered that Pilates on the reformer is the best workout ever, The CW has all my favorite TV shows, Tarot is fascinating, and my habit of re-binging The Vampire Diaries at least once a year will probably never stop.
What is your favorite book to reread, and why?
Uglies by Scott Westerfeld. And Pretties and Specials. Gosh, I love that series. It was one of the first sci-fi YA series that truly swept me up. It's been several years since I reread it, so I don't know exactly how well the writing holds up, but the story arc has never left me. The images of that world are so vivid in my mind. Honestly, I'm still searching for the next trilogy that sweeps me up the same way.